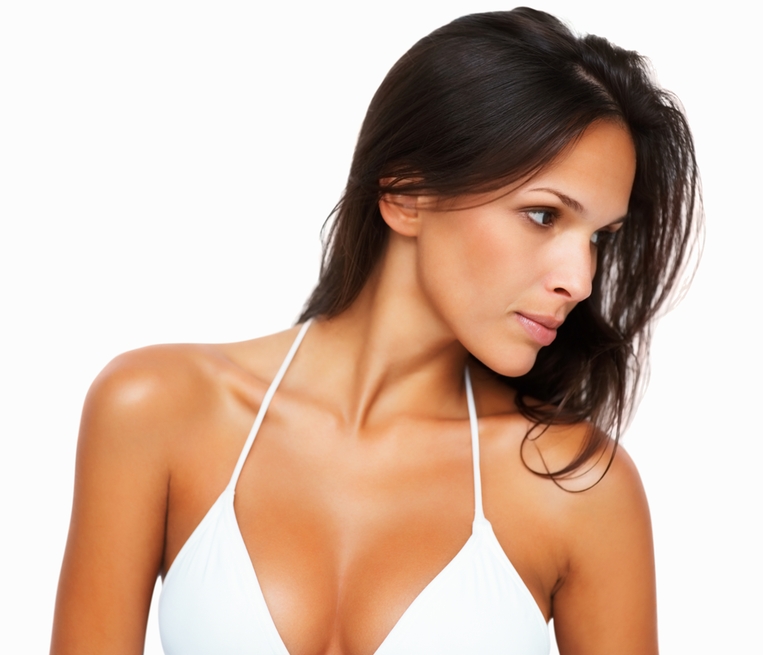 Has age, weight loss or other life activities (such as pregnancy or breast feeding) caused your breasts to lose their shape or even change position? Over time it is very common for women to see their breast tissue begin to sag or for the skin around their breasts to wrinkle and fall.
While breast augmentation surgery, which enlarges the breasts, remains the most popular cosmetic surgical procedure in the country – breast lifts are gaining in popularity every year. For those women who seek to maintain their current breast size, avoid implants, and achieve natural-looking results a breast lift may be the perfect surgical solution.
Rather than filling your breast cavity with an implant, causing your breasts to appear larger and fuller, a breast lift will simply eliminate excess skin from the area around your breasts and lift the nearby skin and breast tissue. This will allow your breasts to look much like they used to, with a higher, perkier shape as well as achieving an improved contour.
Breast lift surgery is a great solution for those patients who still want to feel and look naturally beautiful. The procedure can be performed in our office in a couple of hours. You will be required to undergo anesthesia so it is important to have someone help transport you home following surgery. Your breasts will be wrapped immediately after surgery to help reduce the chances of swelling or bleeding, and you may even have a drain placed below the surface of the skin to also help with these side effects.
Within weeks your swelling and bruising will subside and you will begin to see dramatic and beautiful results from your breast lift surgery. Contact Lakecrest Cosmetic Surgery Center today to learn more about how a breast lift can improve your appearance and restore your confidence.