Neck Lift
Neck Lift in Granbury, TX
Aging and extreme weight loss can sometimes leave you with excess skin around your neck and jawline. Just like a Facelift, Dr. Peterson can help you look younger and thinner by removing the excess tissues and tightening the muscles to give you a smooth, taut neckline.
Common Name:
Neck Lift
Medical Name:
Cervicoplasty
Type of Anesthesia:
General
Length of Procedure:
2 – 3 Hours
Down Time:
1 Week
Recovery Time:
3 – 5 Weeks
Improves the contour of the neckline
by removing excess skin and fat.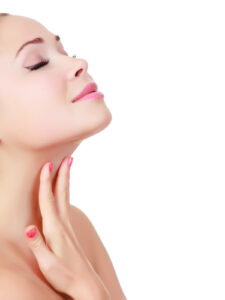 Procedures: