IPL Photofacial
Photofacial in Granbury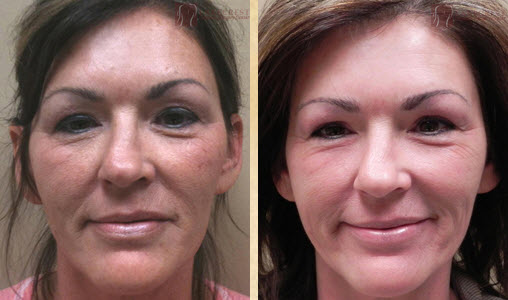 We all know now that the sun can damage our skin. But this was not a concern in our youth and as we begin to advance in age we see the signs of sun damage with those small areas described as  "sun spots", "freckles", or "age spots". With the flash of a light, Dr. Steve Peterson can remove the signs of sun damage and help freshen your appearance.
Common Name: Photofacial
Medical Name: IPL Photofacial
Type of Anesthesia: None
Length of Procedure: .5 – 1 Hour
Down Time: Varies
Recovery Time: Varies
Rejuvenates and tones skin to reduce
lines and promote new cell growth.
Procedures: