Eyelid Lift
Eyelid Surgery in Granbury, TX
Eyes are often one's most stunning facial feature, but the fragile skin around them can sometimes make us appear older or more tired than we really are. Dr. Peterson can smooth the skin around your eyes for a youthful, refreshed appearance that matches how you feel on the inside.
Common Name:
Eyelid Lift
Medical Name:
Blepharoplasty
Type of Anesthesia:
General
Length of Procedure:
1 – 3 Hours
Down Time:
1 – 2 Days
Recovery Time:
2 Weeks
Reduce lines and puffiness in the
the upper and/or lower eyelids.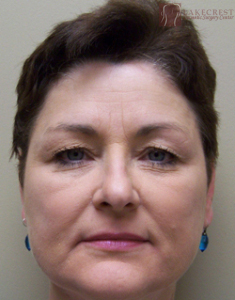 Procedures: