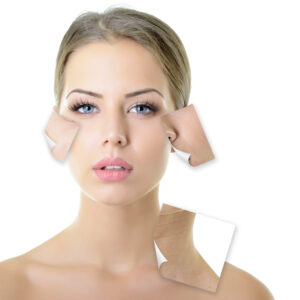 If you are seeking an affordable way to improve the appearance of your skin it may be time to consider a chemical peel.  Chemical peels are effective ways to temporarily eliminate the buildup of dead skin cells and debris that can cause your skin to look dull and old.
Chemical peels resurface the skin by gently removing its top layer so that new fresh skin can emerge.  Once newer skin has grown you will see less hyperpigmentation, fewer wrinkles and a more even skin texture.
During treatment a chemical agent is applied to your skin and then washed away within a few minutes. Immediately after this process your skin may be a little pink and feel tight.  Within a few days your skin will begin to naturally peel removing dead, dull skin.  This typically lasts for 3-5 days.
Treatment with chemical peels is temporary and will need to be repeated to maintain your results.
If you would like to learn more about chemical peels contact our office today.
Posted in Chemical Peels | February 28, 2015
---