Brow Lift
Brow Lift in Granbury near Fort Worth, TX
Do you feel relaxed and awake, but look tired and stressed? An endoscopic forehead and browlift can help by flattening deep lines and "perking up" the eyebrows. The incisions for this surgery are so minimal that Dr. Peterson can perform the procedure with local anesthesia in as little as one hour. You'll enjoy immediate results with little to no downtime.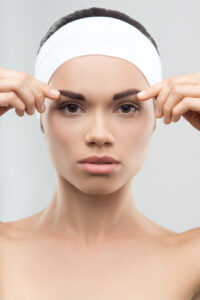 Common Name:
Eyebrow Lift
Medical Name:
Endoscopic Brow Lift
Type of Anesthesia:
General
Length of Procedure:
1 – 3 Hours
Down Time:
2 Weeks
Recovery Time:
4 – 6 Weeks
Enlevates the position of the eyebrows
to eliminate a tired, aged look.


Procedures: