Botox Near Fort Worth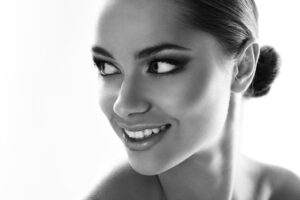 Dermal Fillers™
As we age we lose volume in our tissues and this contributes to the aging effect. Dr. Steve Peterson uses Restylane and Juvederm™ (FDA approved Dermal Fillers™) with minimal discomfort to restore the youthful appearance of one face.
Botox® Injections
If a friend told you "You always look mad" or if you feel that you look older than your age, then perhaps it's time to treat the lines on your face. Botox is a non-surgical procedure suitable for everyone to regain a more youthful appearance.
The contraction of the facial muscles beneath the skin results in wrinkles. Botox® can smooth lines and creases in the brow area. Dr. Steve Peterson of Lakecrest Cosmetic Surgery Center can inject small amounts into those affected areas of the face to temporarily remove those undesired lines of expression. Botox® Injections are noted primarily for the ability to reduce the appearance of some facial wrinkles and it is FDA approved.
Juvederm™
Juvederm™ is a dermal filler or gel that significantly diminishes the appearance of deep wrinkles and fine lines along the face. It can also add volume and contour to facial features such as lips and cheeks. Dr. Steve Peterson of Lakecrest Cosmetic Surgery Center has extensive training and experience with Juvederm™ injections. He can improve the facial appearance through Juvederm™ injections to instantly restore skin's volume, smooth away wrinkles and have fuller lips and cheeks. Patients can look younger, smoother and refreshed with this non-surgical option.
Common Name: Botox & Fillers™
Medical Name: Varies
Type of Anesthesia: None
Length of Procedure: Varies
Down Time: None
Recovery Time: 1 – 2 Hours
Non-invasive method of reducing lines
and improving facial contour.


Procedures: